Ninnu Kori Full Movie (Hindi Dubbed) | Nani, Nivetha and Aadhi
Some people say true love happens once in life. But for some, every love feels live it's pure than the last one. Very few peoples are there who actually gets lucky to get married to their love but in many cases, people have to choose family and left their love in various circumstances, willingly or unwillingly. But what do they feel, do they feel good what they have to live due to satiation or they just feel unlucky for missing their love for the whole life. This movie tells us true life factors, which we never ever have thought. The name of the movie is Ninnu Kori. (Ninnu Kori Full Movie Hindi dubbed movie Name: Aaj Ka Khiladi)
About Ninnu Kori Movie
Ninnu Kori (Aaj Ka Khiladi) is a telugu romantic movie released in the year 2017. You will get to see Nani, Nivetha Thomas and Aadhi Pinisetty in the lead role of the movie. Debutant director, Shiva Nirvana has directed the movie. The movie has successfully earned 52 crore rupees at the box office. Looking upon its success a tamil movie in the name of Thalli Pogathey is under process.
Ninnu Kori Hindi Dubbed Full Movie | Nani, Nivetha and Aadhi
Ninnu Kori Movie IMDB Rating: 7.5/10
Watch the full movie here: If the video is showing Video unavailable click on watch on youtube, it will be redirected to the full movie.
Plot:  The movie starts with an emerging love story between Nani and Nivetha. At an age, where Nivetha's parents were looking for a groom for her Nani was in Ph.D. Nivetha forced Nani to leave their home because their parents will never accept their relation. But Nani refused to do so and leave for Delhi to complete his Ph.D. and get a good job to settle in his life. By the time, Nivetha gets married to Aadhi (An NRI) and leave for the US. After some years Nivetha is living happily with Aadhi. The problem starts when Nivetha knows that, Nani came to the US and ruined his life in waiting for Nivetha. Then Nivetha goes and meet Nani and explains about the reality and their current life. But Nani did not accept that, She can't be happy without him. Now Nivetha asks him to enter her life again and see how happy she is in her current life. Now it is worth watching how life after the marriage takes its shape, even after very patchy pasts.  
Ninnu Kori movie Cast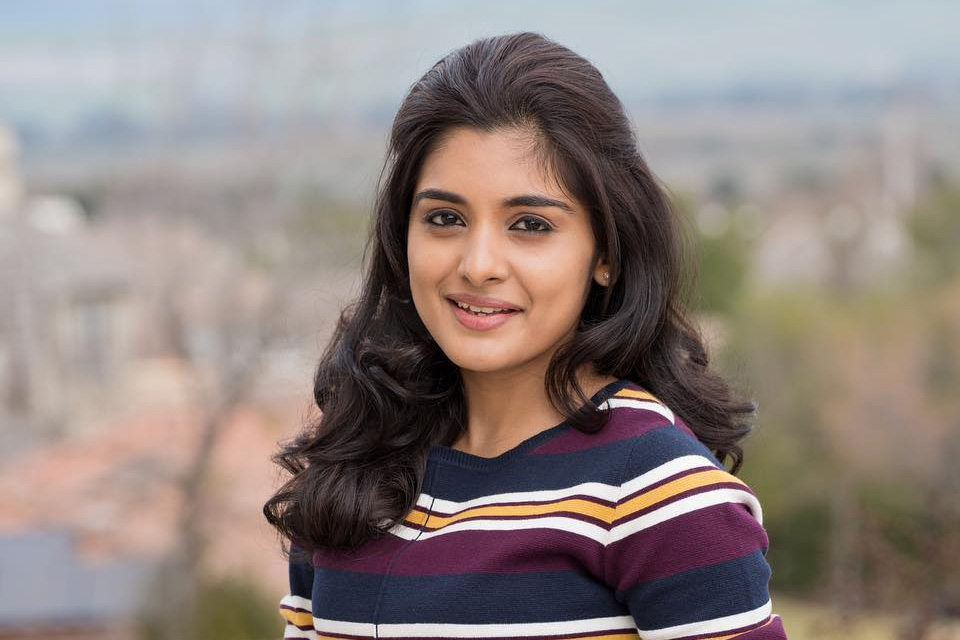 Nani, Nivetha Thomas and Aadhi Pinisetty in the lead role of the movie.
Genres: Roamtic & Drama
Release Information: The movie was released in Telugu in 2017, Now, it is available in Hindi dubbing in the name of Aaj Ka Khiladi.
Production House: DVV Entertainment, Kona Film Corporation
Movie Review: cinemachaat.com
Interesting Fact about movie
– This movie is the 7th successful consecutive movie of Nani.
– Before this movie Nani and Nivedita was seen in 2016 movie Gentleman.
For more movie please visit makesualive.com/movies, You can also browse movies trailer and short movie along with many more from makesualive.com.